High Performance

Micro

RC Autogyro

* Crashproof

* Realistic Control

* Realistic Appearance

MIA EZ™ Trike

Bensen Style

Architecture

with
True Weight Shift

Control

and Steering System

Features

MIA ES-HP™

Enhanced Airfoil

High Performance

Blades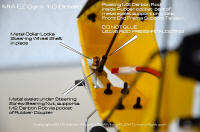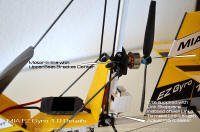 MIA ST™

Square Tube Reinforced

Nose Steerable Gear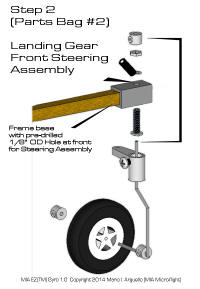 MIA FLEX™

Flexible Connector

Seat Assembly

MIA EZ™

Easy Trike

Bensen Style

Architecture

MIA ST™

Square Tube

Control Head

MIA EG™

Enhanced Geometry

Rotor Head
MIA EZ Gyro 1.0 ™

Stylish Original One of a Kind

Micro "Bensen Style" RC Autogyro KIT
A bit of History
MIA Micro-FLIGHT has been doing RC Autogyros, amongst other interesting RC models, for a long time now. Many of the original MIA RC Autogyro show and tell discussions started in early various internet rc forums, with some interesting MIA RC Autogyro design variations which were actually a catalyst for the MIA EZ™Line of products with shared frame architecture.
Part of the MIA EZ™ Gyro Line success has been due to the innovative Kit design and unique MIA ES-HP™ Enhanced High Performance Airfoil Blades coupled with modern day lightweight and powerful technology that we currently have with Brushless Motors and Li-Pol batteries.

The MIA EZ™ Gyro 1.0 is the first in a series of 5 sizes done to share same proven design over a wide range of MIA RC Autogyros, including a full conversion kit for the Durafly AutoG/G2 which we are offering in parallel to the MIA EZ™ Gyro 1.0 .
The straight forward Bensen (pusher style) architecture is simple, and easy to assemble with traditional MIA style assembly using G10 brackets, Metal Hardware, Carbon Rods, MIA Flex™ Connectors and MIA TUFF™ components.
Optional Accessories available upon request. These are Vac-Formed Pilot, Wheel Covers, Open Cockpit Instrument Panel.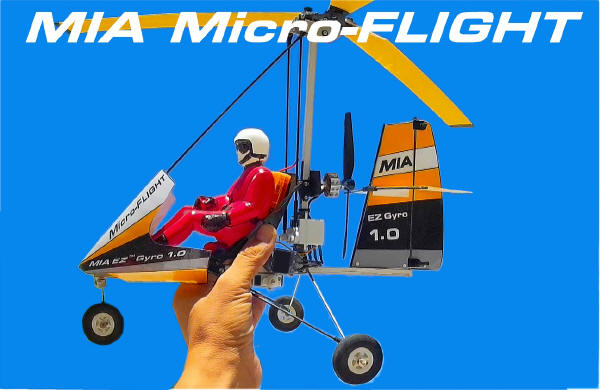 What our customers are saying about our newly released MIA EZ™ Gyro Products!
Hi Mario - Well got three flights on it yesterday..far better leaving it in high rates as more control for me..end of last flight cut motor at altitude to check autorotation..works like a charm..fly bys look amazing..impressive model and design and yes built like a tank....I am very interested in the conversion kit for the durafly. - Steve

Mario, You got a heck of a product, this is my first pusher autogiro. I started with an auto G, but I love the compact nature, performance and durability of your design and your blades are amazingly durable. After many attempts and crashing while getting the hang of it, I have not broken a single blade! Thanks and keep up the great work. - Francisco

Hi mario, The ezgyro 1.0 is a rocket on full power with 3cell pack..gets you out of nasty situations with a blast of power...been flying mine on full rate and max throws..slow fly bys are a hoot to see...Need to make a bumble bee stickers for it as the general concensus at flying field it looks and sounds like a rabid bumble bee flying as has that distinctive sound..hell of a design..my compliments. - Steve

Mario, your EZ autogyro is raising eyebrows at the field. I sent a couple buddies over to your site. I'm amazed at how fast it flies on a 3S lipols and how docile it handles on 2S. No broken parts or blades yet, scuffing typical on the ends of the blades, but that's expected. I've tried a few autogyros out there and have gone through lots of broken blades, seems to be the weak link of autogyros, but I'm very impressed with the EZ blades. You should consider making them larger and selling them for the auto gs, as well as others - Collin
MIA EZ™ Gyro 1.0 Kit w/Electronics Package $149.99
Please allow 1 week for delivery. USA Orders only

We reserve the right to improve MIA Products anytime.

In efforts to provide our customers with the best product we can make, actual Kits may be slightly different in color and parts than some of our earlier product photos.

Pilot, Wheel Pants, Instrument Panels and other Kit colors are optional items.

SPARE PARTS ORDER HERE

Features

Nearly indestructible rc autogyro model kit, great for someone wishing a different pace and a new RC Flying challenge and excitement.

Packaged individually and strategically to make it easier and more compact for shipment as well as user assembly.

Unique MIA Style Rotor Head Control, is also another original feature of MIA Micro-FLIGHT. CNC machined with tough nylon and steel parts. MIA has put a lot of effort into coming up with these unique parts so that the product stands up to MIA's traditional and historical name for performance, durability and aesthetical appeal.

Erector-like Bolt-On Engineered Assembly. The kit features a unique design using bolt-on assembly with MIA Flex™ press-fit connections and MIA TUFF™ Select lightweight nylon and metal hardware, very similar to other MIA RC Microlights, Ultralights, Trikes and Helicopter products.

For anyone who has grown up with building blocks and toys that include individual mechanical parts, nuts and bolts this will be a piece of cake and a joy to assemble.

In fact, a high percentage of MIA Products are designed with this approach, as it is something that Mario I. Arguello, the man behind MIA Micro-FLIGHT grew up with and is very fond of from a logical engineering assembly point of view. The use of G10 fiberglass bracket plates, carbon rods, nylon and steel parts, in addition to the use of MIA flex connectors, Nylock nuts as bolt-on retainers makes for a durable and easy to repair model.

Stylish Original Bensen Style Design from ground up! Base Model for other MIA RC Autogyro Sizes. The model when fully assembled stands out amongst many RC models out there. This is also another feature that MIA has worked hard to make these models as unique as possible, yet familiar to RC model enthusiasts to prevent boredom.

Control Just like a Real Autogyro. The supplied " Metal Gear" servos 3 servos, 2 for mixed pitch and roll control and 1 for rudder and front steering are the focal point of the control for precise real weight shift with nose gear steering. All control links are "adjustable" via link adjustors or stops.

Powerful Motor and Matched Propeller Included. We have included a powerful and efficient combo propulsion set to match the aerodynamics of the design and rotary wing airfoil in order to provide the ultimate Micro RC Autogyro combo as can be appreciated in our countless product videos.

MIA ES-HP™ Enhanced High Performance Airfoil Finished and Covered Wood Blades. Original MIA Airfoil blades have been optimized for ultra efficiency. Heavy blades or too lightweight blades hinder the performance and it is only through considerable testing that one can arrive at the sweet "efficiency" spot. Unlike traditional two wood type or foamy molded "Clark-Y" airfoil blades the MIA ES-HP™ blades will take a lot more abuse during the learning stages and is reason why MIA invested a good amount of time coming up with these particular blades and the right tooling to mass produce them with consistent results. This is the heart of an Autogyro as the blades when in full speed rotation act as, basically, a lifting surface, a wing, like on a regular aircraft.

Kit Contents

* Frame -- CNC Machined G10 Fiberglass Carbon Composite Plates over Wood Base and Mast
* Landing Gear -- MIA TUFF™Landing Gear Parts
* Bracing -- Carbon Rods with MIA Flex™ Connectors
* Suspension --NEW! Coiled Spring Front end Steering, Spring Wire Rear LG
* Rigid and Flex Tubing -- MIA TUFF™ and MIA Flex™ Select Parts
* Wheels -- Durable Plastic Rim with Stiff Foam Tires
* Control Head -- MIA Control Head, CNC Machined parts, weight shift control bar and links spacers
* Rotor Head -- MIA EG™(Enhanced Geometry) Delta Flex Plate w/ MIA Delrin Hub & mount. hardware

* Decals--Full graphics decal set to complement canopy, seat and stabilizers
* Molded Parts -- Canopy, windshield, seat, vertical, horizontal stabilizers and mount. hardware
* Hardware -- MIA TUFF™ selected nylon and metal hardware

* Electronics Package -- HP Motor with Matched ESC and Propeller. 3 Metal Gear servos

* Blades -- MIA ES-HP™ Enhanced High Performance Airfoil Wood Blades
* Instructions -- Step by Step Assembly Instructions
* Tool Set -- Dual Sided Micro Hex Socket Wrench and Hex Key

Materials and Tools Required

* Hot Melt or High quality CA Glue, CA Accelerator Spray
* A 00 size Philips Screwdriver
* Exacto™ Hobby knife
* Small Scissors
* Metal Edge Ruler
* Krylon™ Paint for Plastics (Optional to paint frame to desired color)

Note: Frame Mast and Base are made from high quality oak wood. If you favor a natural oak look, like in our main product photo, suggest you stain the wood lightly and coat with a couple light coats of clear coat. If you favor a Sporty look, coat with color of choice, use Krylon paints for wood/plastics, suggest you select a color that blends with Industrial Yellow, such as Black or White (like in our Instructions Photos) and can be easily seen up against a blue sky.

Required Equipment

PLEASE DO NOT DEVIATE FROM THIS EQUIPMENT ESPECIALLY THE REQUIRED USER SUPPLIED FLIGHT BATTERY SIZE AND CAPACITY. PLEASE ASK MIA, IF IN DOUBT.

Spektrum DX6i or HK T-Six Orange Transmitters

The MIA Micro EZ™ Gyro 1.0 is not a toy, but a very sophisticated RC model "KIT" which has been designed based on modern day "real autogyro" Bensen architecture, including the rotary wing. Therefore it is assembled, setup and flown very much like the real thing, but in miniature.

In order to fly this model, a programmable transmitter is required. We highly recommend the Spektrum line, such as a DX6I or the HK T-Six Orange Transmitters (Mode 2 USA use) as these are highly popular and have been thoroughly tested with the also popular Spektrum and HK respective orange DSM2 receivers.


* Transmitter -- Programmable Delta Elevon Mix, DX6i DSM, Hobby King Orange TX Mode2 or similar
* Receiver -- Spektrum DSM, or Hobby King Orange RX DSM2 6CH
* Battery -- 500mAh 20 to 30C 2S 7.4V Beginner) 3S 11.1 volts (Expert)

* Suitable Li-Pol Charger

Note: Please observe Li-Pol Battery and Charger Manufacturer suggested instructions for operation.
You are solely responsible and assume all liability for operation of model.

Last but not Least

An indoor arena or park to fly it and enjoy your truly unique and awesome model!